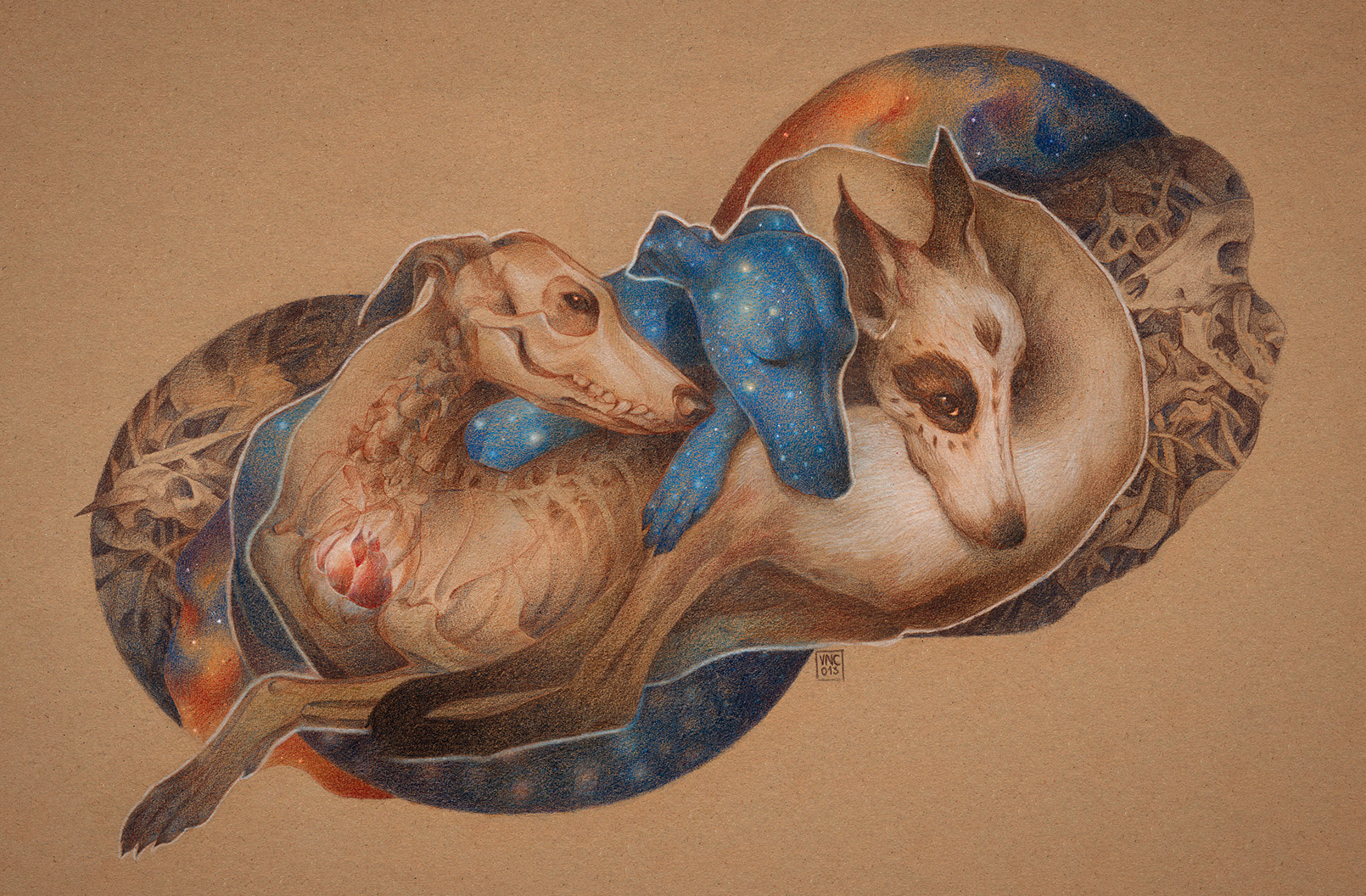 Illustration for Macro + Micro art show
Come explore the natural world, the mysterious formations, and curious imagery at Light Grey Art Lab's newest exhibition: Macro + Micro. 

Ninety international artists celebrate their inner scientist!

Macro + Micro presents a magnified look into the curious lives and existences of microscopic species, crystalline minerals, poisonous plants, and unidentified growths in order to create a sense of discovery and learning within the gallery. Bringing together ninety international artists, the work is inspired by their own fantastical and very real explorations of the natural world. From the smallest speck of dust to the stars in the sky, artist illustrate these delicate and monstrous subjects in gain a better understanding of their origin, existence, and beauty.

Divided into four categories, Animal, Vegetable, Mineral, and Everything Else, Macro + Micro tries to give a glimpse into as many corners of the natural world as possible. Topics range from stoic and delicate Cladophora moss balls in their natural habitat, to imaginative depictions of microscopic viruses battling our own immune system, to a breakdown of the molecular breakdown of precious gems.
Curated by Light Grey Art Lab